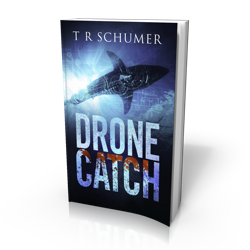 Order the eBook
Order the Paperback
She's beautiful, and absolutely perfect, an ideal specimen in every way, she's also a cold blooded killer, and she should be—her precise engineering demands it . . .
"Rich with action, great characters, and a writing voice that reflects the exceptional experience of the author . . ." Amazon Reviewer
From T. R. Schumer, the Amazon best-selling author of Death Catch, book two of The Fearless Trilogy begins five years after the horrific attacks that left thousands dead and the crew of the famed research vessel Fearless fighting for their lives . . .
For ex-Navy SEAL Alex Moss, and his surviving crewmen, the years have helped to heal old wounds yet painful memories linger. As much as Moss loves the ship he commands, Fearless is also a reminder of the men who were lost. She is both his life, and yet another battleground of his past, a past he will be forced to confront in ways he could never imagine . . .
Dr. Thomas Falcon's five year sentence inside Manila's infamous, New Bilibid Prison has come to an end, he's back on the outside, although he's anything but free. Tormented by the tragic events he unwittingly instigated, he knows his penitent path is not yet complete. What Falcon doesn't know is that his spiritual journey has only just begun as he struggles to understand and control the ancient power he possesses . . .